Suite#125
Name : Le Belle Spa
Hours of Operation :
Web Site :
Service Provided
SKIN CARE
Facials, Chemical Peel,Removal and Micro Dermabrasion, Body Wraps, Waxing, Acne.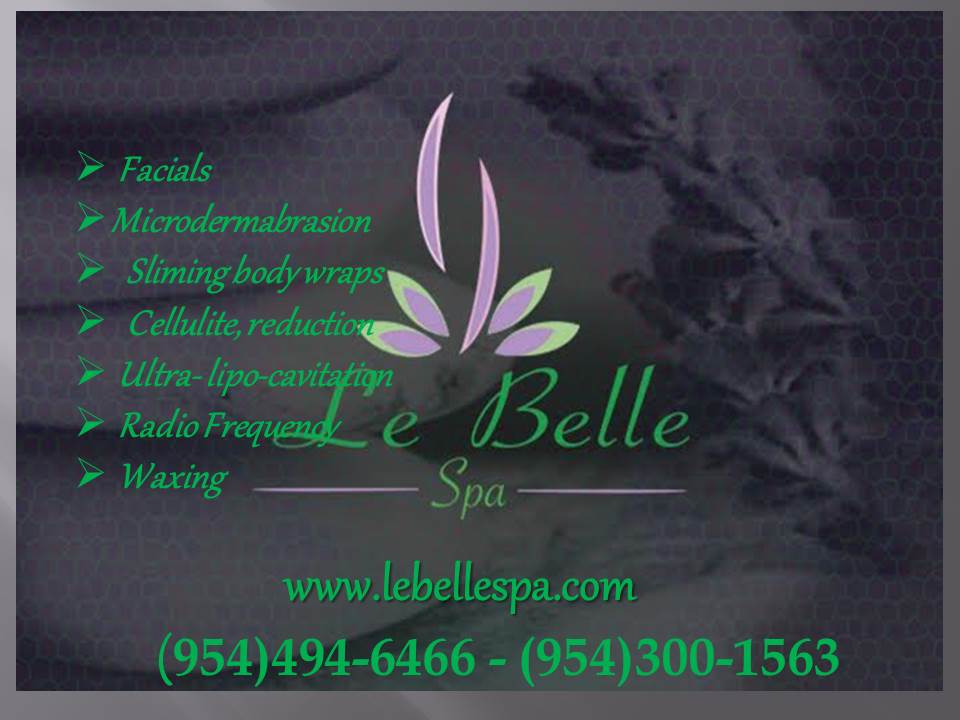 Salon Professional Info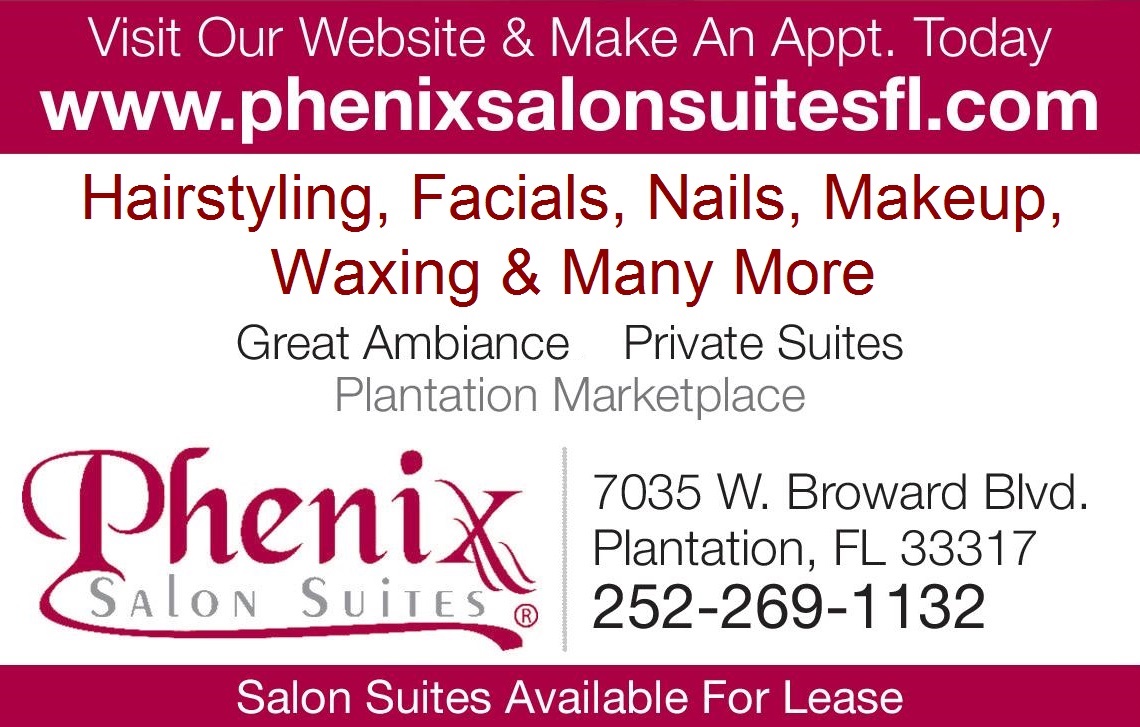 Welcome to Le Belle Spa, dedicated to providing you with outstanding service! Our expertise and experience mean you receive personal and professional attention.
Through special work and outstanding results, we have earned the respect of the salon and spa community. Our services enhance your skin and body's natural beauty while offering you rejuvenating relaxation.
Bella is licensed as a South Florida Cosmetologist, Skin Care and Facial Master Specialist, and Licensed Body Wrap through the Department of Business and Professional Regulation. She has completed training for Utra-lipo Cavitation - Facial Specialist, Waxing Hair Removal. She also belongs to the National Cosmetology Association.
A regular skin care program is vital to maintaining healthy, vibrant skin. At Le Belle SPA, you may choose from a variety of professional facials, or body treatments. We will help you choose the facial/ body treatment, that is best suitable to your individual needs and goals.'
At Le Belle Spa, we provide the following services:
Facials While your skin is a constantly regenerates itself, the right care can improve its support, elasticity, and shine. Let us help to maintain a radian flawless skin with this wonderful Facials. Pamper your face - Microdermabrasion, Vitamin "C" Facial Treatment , Rejuvenate 24K Gold Facial, Le Belle anti aging facial, The Ultimate Skin Fix with Micro, Revitalizing and lifting Facial, Acne Purifying Facial, Express Facial, Gentlemen's Facial
Body Treatments - To aid in taking off inches, changing the body shape, contour, removing cellulites as well as tightening and toning your skin. You must follow this treatment. Pamper your body - Ultra- lipo-cavitation per area, Radio Frequency body tightening, Cellulite reduction, Thermotherapy body wraps, Cryo- Slim body wrap
Waxing - Feel free of all unwanted hair from head to toe with, this amazing natural wax no double dipping , process.
To make an appointment call 954-494-6466 or visit: http://www.lebellespa.com/ !
Follow us on Facebook !