Our goal, at Phenix Salon Suites, is to help you become successful with your salon and provide a professional, aesthetic atmosphere for your clientele.
Our brand new locations, allow you to make a good first impression as soon as you open doors for your business. In addition, you are welcome to upgrade your suite to fit your needs in order to create the look and feel you want.
Whatever your specialty …. Hair Stylist, Barber, Nail Tech, Esthetician, Facial Specialist, Spray Tanning, Make-up Artist, Botox Specialist, Teeth Whitening, or other salon professional, we have a beautiful suite for you.
Phenix Salon Suites of Plantation, Florida
Phenix Salon Suites of Plantation, Florida opened for business in August 2015. We are located in the Plantation Marketplace Shopping Center along the North side of Broward Boulevard, 0.6 miles east of University Drive, a main east west arterial through the Plantation trade area. The community of Plantation is in the heart of South Florida and known as one of the most prestigious residential communities in the area. This is a great place for you to bring your clients!
Phenix Salon Suites of Delray Beach, Florida
Phenix Salon Suites in Delray Beach, Florida opened for business in March 2016. We are at the Marketplace of Delray Shopping Center, located within Delray Beach main retail hub at the northwest corner of Atlantic Avenue and Military Trail. The shopping center is anchored by Office Depot, Winn-Dixie and Ross Dress for Less and features a variety of destination tenants including GNC, Weight Watchers, Bealls Outlet and Dollar Tree. This will be a great location for your business to thrive!
Phenix Salon Suites of Mt Pleasant, South Carolina
Phenix Salon Suites of Mt. Pleasant, South Carolina is scheduled to open in early March 2017. We are located at the Wando Crossing Shopping Center, situated in Charleston's highest-income trade area and located in close proximity to area resorts and beaches, drawing tourist traffic. Phenix Salon Suites in Mt Pleasant will offer 28 luxurious suites, so there is a perfect suite for every salon professional. We have several premium and large double suites as well Deluxe Single Suites.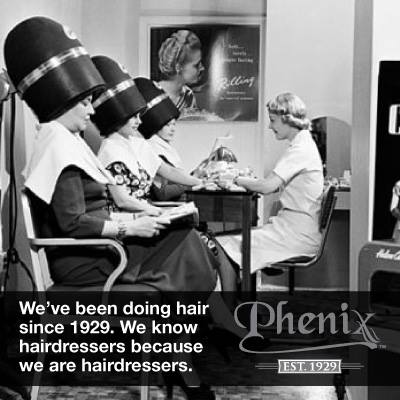 Your Future Starts Here
As one of the fastest growing franchises in country, we make sure to do it right! Phenix Salon Suites is the preferred choice of salon professionals looking for creative independence and professional advancement.  We attract the finest stylists and their clients can expect the best service available when they walk into a Phenix Salon Suite.
Our suites offer salon and business professionals the opportunity to own and operate their own salon type of business with no significant start-up costs or extra expenses for facility management and maintenance. Our suites are extremely reasonably priced and you will be surprised how affordable they are compared to other salon suites concepts, renting a booth or station.
Let Phenix Help YOU Build Your Dream Today!
Month-to-month leases to provide you the flexibility of no long term commitment
Affordable lease rates with no hidden costs and increasing your net profit
All utilities included to further reduce your overhead costs
Sell any products you chose and determine your own mark-up
All essential equipment included to launch your business with minimum start-up cost
Retain your personal business phone number and web presence as your main source of contact
Professional Liability Insurance Included in your rent
Referral bonus and other opportunities for supplementary income
A luxurious ambiance and a spa feel to welcome your clients
Brilliant lighting tailored specifically to your professional requirements
An upscale appearance and comfort for your clients set by a dramatic water feature at the entry and multiple seating areas
Ten to twelve foot ceilings suites with upscale flooring and a door window for optimum ambiance
Acoustic privacy allow for a quiet and private setting
Complimentary Internet for you and your clients
A receptionist during peak-hours to cordially greet your customers and help in case anything needs attention in the facility
On-site commercial laundry for your FREE use and fast washing and drying
A break room with microwave, sink and seating
Spacious parking for convenient access for you and your clients
Online directory listing to expend your clientele and offering an alternative to book and view your services
Security systems and 24/7/365 Access to your suite to operate your business with peace of mind
Fully customizable suites allowing you the freedom to bring about your personal style and artistry
Share Your Suite at no additional charges, bring your team or work on your own
Styling chair and station
Shampoo chair and shampoo bowl
Dryer
Wall mounted cabinets
Full window door with lock
10 to 12 foot ceilings
Nail technician chair and table
Client chair and Pedi-Spa unit (negotiable)
Sink
Wall mounted cabinets
Full window door with lock
10 to 12 foot ceilings
Wash Sink
Wall mounted Cabinets
Full window door with lock
10 to 12 foot ceilings